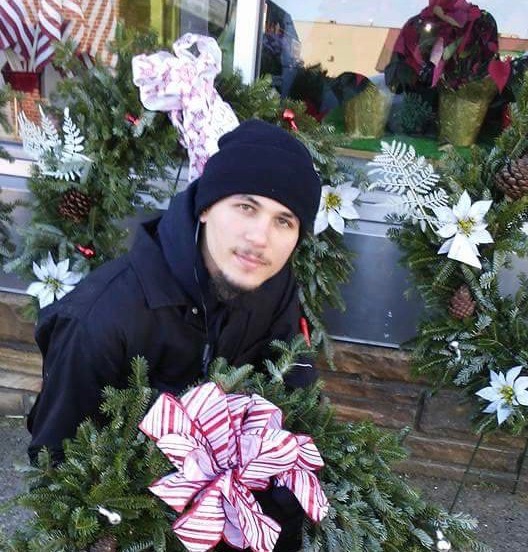 The home of Elliot Cortes was always decorated with colorful bouquets of flowers.
He spent his days working at Stein Florist on Frankford Avenue, but his love for the vibrant blooms did not stop when he clocked out at the end of the day. It was not just his job, but also his passion in life.
"He'd get up around 5, call me at 6 on his way to work, work all day, come home with some flowers and start over the next day," said Roxanna Picuri, Elliot's mother.
Elliot, 26, had worked at the flower shop on and off for 10 years, ever since he was a teenager. He continued working there until he was killed on April 1, 2017 in North Philadelphia.
"He was a very loving and trusting person," Roxanna said. "That's what probably got him hurt. He would meet somebody and treat them like he knew them forever."
Elliot was kind and humble, and he would do anything to make his family and friends happy.
"He was sweet. He'd give you the shirt off his back even if he didn't know you. I call him a humble soul."
Things were never easy for Elliot when he was growing up. He faced many challenges but overcame many of them. His family never thought he would be able to live on his own, hold a job and do many of the other things that he achieved in life.
"Elliot had a lot of challenges growing up because he had mental health problems…He was never really proud of himself, even when he did accomplish stuff."
But Elliot accomplished so much and had big plans for his future. He was passionate about flowers and gardening, which is why he planned to eventually start his own landscaping company. He wanted to spend his life doing work that he loved.
When he was not working, he spent time with his large family. Before his mother moved to North Carolina, they would all get together for weekly Sunday dinners to spend quality time together.
There were always funny moments when Elliot was around because he was a "little comedian."
"He's part Puerto Rican and half Italian. I used to call [my kids] fake Puerto Ricans," Roxanna joked. "He'd try to sing Spanish songs and he'd say all the wrong words. These are songs he'd heard over and over his whole life."
Elliot is survived by his mother Roxanna and his six sisters Alicia, Lenise, Angnette, Sonnie, Ancelica and Sarah. Services were held in April at Rodriguez Funeral Home.