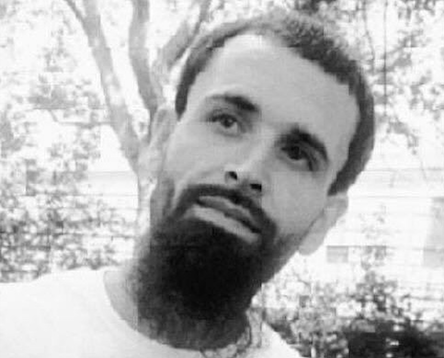 By all accounts, the most significant event in Francisco "Frankie" Caraballo Ortiz's life was the birth of his son, Marcus, in 2011.
"His son was his world," said Yarii Torres, Marcus' mother and Frankie's former girlfriend.
In recent months, 33-year-old Frankie had been working on bringing some stability to his life so he could be a good example for his son. His mother, Julia Ortiz, said he had worked odd jobs, and his goal was to find steady employment.
"He said, 'Marcus is getting older, I'm getting older, I need to settle, get my life situated and get a good job,'"  Julia said. "He wanted to get an apartment and do things for his son. He said, 'My son needs me. I don't want him to be without a father like I was. I want him to say that my dad was here.'"
Even though Yarii and Frankie were no longer in a relationship, he was there if she ever needed anything, and vice versa. The last time Frankie saw his son was at about 3 a.m. on Oct. 29. Yarii asked if he could bring over some over-the-counter medication because Marcus was sick, and he did.
"He gave Marcus five dollars," Yarii said. "He asked if I was okay and I said yeah. I asked if he was okay and he said yeah. Then he asked me to call him later."
That was the last time they spoke and the last time Marcus saw his dad.
At about 8 p.m. on Oct. 29, Frankie was shot and killed at Hancock Street and Susquehanna Avenue, not far from where he was living with his aunt at 5th and Cumberland in North Philadelphia.
Not only did he have plans for his future, he also had plans for his short-term future: Taking Marcus trick-or-treating on Halloween. Celebrating his sister Angie Caraballo's 32nd birthday on Nov. 9. Buying Marcus a bike for Christmas.
Frankie was born July 27, 1984 in Puerto Rico and came to Philadelphia as an infant. He was Julia's first-born child; after him, she had four daughters and another son.
Growing up, he enjoyed playing basketball, wrestling and art and was a whiz at math. He was a graduate of Olney High School.
One of Julia's daughters has muscular dystrophy, and Julia taught her kids never to take advantage of anyone who is more vulnerable than they are. Perhaps taking that to heart, in fifth grade Frankie punched a bully who was picking on a disabled child and got suspended from school.
"He called me and I said, 'Frankie, what did you do?'" Julia said. "He said, 'They were messing with that boy.' And I said, 'Yeah, but you don't hit, either.' He would look out for anybody."
Angie, who was the closest in age to Frankie, described her brother as "humble, loyal and genuine."
"He would give the kids dollars. He would actually give his last dollar to someone if they really needed it," she said. "He'd call everyone on their birthday and leave messages."
He was also protective: Growing up, he made sure his friends stayed away from his sisters and female cousins.
Although he was older, he leaned on her for advice. He had unique relationships with all of his siblings, she said. The last time she saw him, she drove him to the cleaners to pick up his clothes — he was meticulous about his clothes.
So far no arrests have been made in Frankie's homicide.
"He deserves justice," Yarii said. "He's very well-loved and very well-missed."
Frankie is buried at Greenmount Cemetery, not far from where his beloved grandmother is buried.
Anyone with information on Frankie's case is asked to call 215-686-TIPS. Callers can be anonymous.