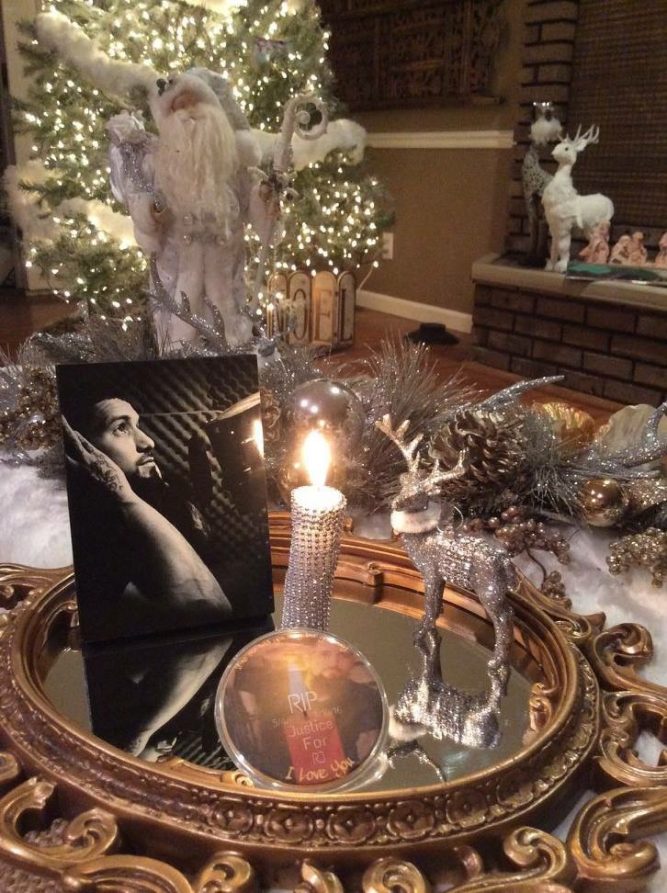 The void left after a loss by homicide can make the most wonderful time of the year a vulnerable one. But for many, it is a chance to create new traditions, honor those who have been lost and celebrate those who are still living.
"We have to celebrate the life he could not live," Lisa Espinosa, the mother of Raymond Pantoja who was killed in 2016, said. "He was a happy person, he was full of joy, he was full of love."
Lisa has started new traditions to honor her son. On the first holiday after his death, her family members around the country lit a candle next to his photo at the same time on Christmas day. Her family has also started another new tradition where they will dedicate an ornament to Raymond each year.
"That first Christmas without him, I realized because of my granddaughter and my other children, that they're still alive and it's not their fault," Lisa said. "I said, 'We have to start a new tradition.'"
For Victoria Wylie, she never celebrated Christmas, but her brother Donte loved the holiday. After his passing in 2008, Victoria has made sure to honor him in some way on December 25.
"Shortly after my brother was murdered, I started doing this toy drive," Victoria said. "Everybody wanted to know why that was so important for me. It was the holiday I knew he loved, and [he] wanted family to be together."
Donte's favorite part of the season was the holiday lights. They "fascinated" him. He would see the big light displays in other parts of the city and wondered, "Why don't we have this kind of stuff in our neighborhood?"
"He talked my mom into getting her whole house lit up, all around…you could see her house from [two blocks away], it was so bright," Victoria said. "That was a joy."
Just like Victoria, Terrez remembers holiday seasons with her daughter Tamara Johnson fondly. Christmas was Tamara's favorite holiday, and for years, they celebrated it together.
Her last Christmas with Tamara, however, was a disappointment. Instead of celebrating the holiday at her home, Tamara spent it with her baby's dad's family. Last year was the first year since her 2009 death that Terrez was able to celebrate the holiday at home with her granddaughter and family.
"[My husband] popped up and took my grandbaby to go get a tree," Terrez said. "I made the best for all of my grandkids. Tamara, that's what she wanted. Last year I had such a nice Christmas."
For Tymicha Johnson, this Christmas marks the first holiday season without her brother Tyrese Johnson. Last year, he helped her wrap her presents.
"I don't really know how to wrap presents. Last year, I was wrapping my kids' presents, and I didn't know what I was doing, so Tyrese got on the floor and he helped me," Tymicha said. "He really knew what he was doing. This year I'm like, 'what am I supposed to do?' because I don't know how to do it."
No matter how many years it has been since the loss of a loved one, the holidays don't come without raw emotions. Raymond Pantoja's favorite food in the world was baked sweet potatoes. The food was a holiday staple in Lisa's home and Raymond could eat a whole tray of them himself.
"I couldn't make the yams the first year [after his death]," Lisa Espinosa, Raymond's mother, said. "I bought everything but I couldn't make them… I broke down."