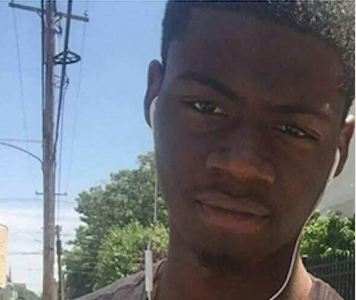 Markeish Amir Johnson wasn't your average 18 year old. He loved his family, kept a small circle of friends and was respectful to everyone he crossed paths with.
"I'd say, 'You don't have many friends,' but he'd say, 'I can't like everybody because everybody isn't like me,'" Markeish's mother, Angela Parrish, recalled.
Markeish was a unique young man. He referred to everyone as "miss" or "sir," helped out in his community, loved his family more than anything and simply strived to "do good in life."
He was spending time with his family when he decided to run a quick errand on August 12, 2016. What seemed like an innocent visit to the store ended in Markeish's death, being killed two feet in front of his home.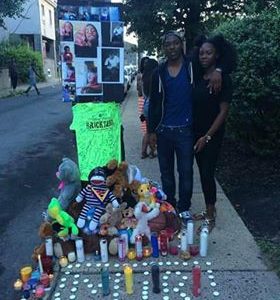 "He was murdered for mistaken identity," Parrish said. "It wasn't even meant for him."
Just after those gunshots that took her son's life in Germantown, Angela's twin sister began banging on the door of her home. She felt the frenzied, sinking feeling of losing her son while protecting her other children who would eventually ask her, "Where's my brother, mom?"
"This was a horrible, horrible feeling… How do you tell them that their brother, who protected them for all these years, is gone."
Markeish loved his family and always made time to hang out with his mother, siblings and grandmother. He used to joke with his mother that, "I'm just going to live with you until I'm 45."
While he never had a lot of friends, the ones he kept close still check in on Angela more than a year after his death.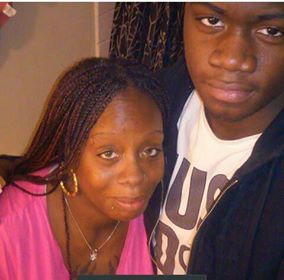 "He had friends, but he didn't really trust a lot of people," Angela said. "He adored the friends he did have."
Anyone who was let into Markeish's circle was special. He was known to be "bubbly" and "very goofy" to those who really knew him. 
"If you was having a bad day, he was right there. He'd tell you a joke and I can't do nothing but laugh at it."
One of Markeish's favorite activities was playing games on his Playstation 4. Just like any kid who spends too much time playing games, he would beg his mom, "please don't turn my game off, let me play one last game!"
In so many ways, Markeish just wanted to be like every other kid. He went to school, was planning a career in carpentry, and strived to "get [his] license, go have a job" and so many other seemingly-essential teenage milestones.
"He just started his little teenage life, and it was cut short."
Markeish is survived by his mother, and siblings Remir, Imani and Syntere. 
"I believe in god, so I just hope justice comes," Angela said.