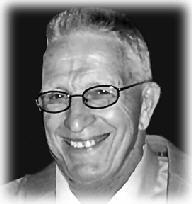 If you have any information about this victim, please contact us at tips@phillyobitproject.com
Date: 2017-11-16
Location: 2500 E Lehigh Av, Philadelphia, PA
News stories:
From an online memorial:

Bob was a fixture in our neighborhood. Almost every day you would see him with his little dog going for a walk or just sitting on the bench outside his house. He always had time to talk, asking "how you are doing". Everyone miss him very much, we are all in shock and very much sadden by his untimely death. God be with him and his family.

***

Pop you are missed like crazy already. You didn't deserve to go the way you did but now you are with the love of your life once again. We love you rest peacefully xoxo

***

Bob was one of the nicest guys I have ever met. His good nature and infectious smile were always something to look forward to. He befriended my Mary and I the first time we ever crossed paths with him on the street, him and his precious pup! My heart breaks thinking about the senseless and tragic way he was swept away from all of us.
***
My prayers to the family at this tragic time. Bob was such a nice guy. Always smiling. I miss seeing him sitting on the bench. I would walk pass in the summer and he and the neighbors would be sitting outside and I would call them the Belgrade Street town watch.
Walking by the house is just so sad. I will always remember his smile.