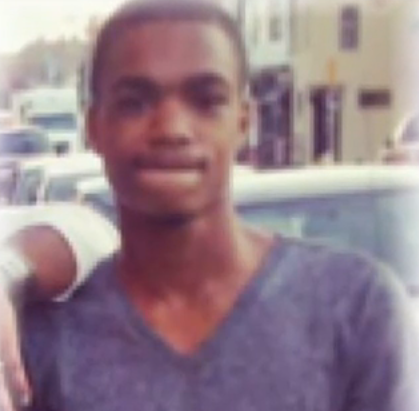 At 17 years old, Tyshiem Chainey's life was split between Philadelphia and North Carolina.
"I tried to create a new culture in his life," Alice Chainey, Tyshiem's grandmother, said. He would spend most of his summer and some of the winter with her in North Carolina, then the rest of the year in Philadelphia with his mother, Teharra, or his other grandmother.
"The school embraced Tyshiem, the community embraced Tyshiem… Everyone was involved here in Charlotte in Tyshiem's life, from the principal to the coach," Alice said.
His grandmother tried to create a better life full of opportunities for him, but ultimately, Tyshiem became a victim of the streets his grandmother tried to save him from. Tyshiem was killed on March 26, 2017 in West Philadelphia.
"I was trying really hard to save his life because I knew this day was going to come," Alice said. "If not this, it would be jail."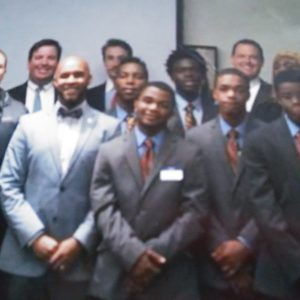 When he was living in North Carolina, he was deeply involved in the community there. His grandmother helped to keep him busy, going with her to feed the homeless at the food pantry on Mondays, helping the elderly in the community with small tasks and getting involved at church.
"He was a great kid, but he lost hope a long time ago," Alice said. "He got into a deep place that no one could pull him out of. He didn't have a fighting chance."
In his last year of life, Tyshiem most enjoyed making beats. He was also a great athlete when he committed himself, excelling in basketball and football.
"He was getting groomed for the team at that school," Alice said. [He was a] great, fantastic ball player… It was a wealth of opportunity for him."
Tyshiem would sometimes watch football games on TV with his grandmother. His favorite teams were the Philadelphia Eagles and the Minnesota Vikings.
His mother and grandmother remember him as a quiet young man who was not known to open up his emotions. However, when he was happy and expressed it, he had a smile that could light up any room.
"Recently he was working at Five Guys burger place in King of Prussia. I was just telling him I'd teach him to learn how to drive," Teharra Chainey, Tyshiem's mother, said. "He was smiling. I remember that smile."
Teharra had spent time away from Tyshiem and her other children, but cherished every moment she was with her son.
"I just loved us being together," Teharra said. "Me and him, were just talking about it. 'I just wish I was a baby again, mom,' he told me."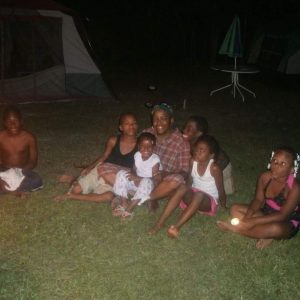 His grandmother also has fond memories with her grandson, like taking him and his siblings camping and fishing in North Carolina. When they spent time with her, she liked to take them on outdoor adventures.
"We swam all night long, we lived out in the wild for the whole week. We washed, we bathed and we cooked and made coyote noises like they were going to get him," Alice recalled. "He said, 'Grandma, grandma! Don't you know the coyotes are out here after us!"
Despite his grandmother's best attempts at giving Tyshiem opportunities to change his path, his life was taken too soon. Alice has started an organization called Grandparents Against Street Violence to drive change in her community and beyond.
"He'll never see an 18th birthday," Alice said. "There's no 18, 19, 20, that's not gonna happen."
Tyshiem is survived by his mother, his grandmothers and his siblings Jonniyah, Syhiem, Kenniarh, Myannah and Kannsia.
News coverage: