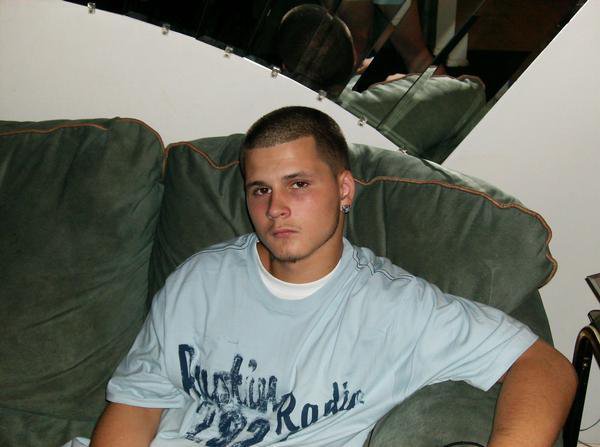 As a young man, Chris Francis fell in love with a girl. That girl had a baby. And although Brandon, the child of his girlfriend, Erin, was not biologically his, he considered the boy his own. He lived and breathed for that child.
"I think the fact that he raised the son that wasn't his said a lot," Donna Cron, Chris's mother, said. "He fell in love with the baby and her and that was it."
Chris and Erin had been dating for five years when Chris was murdered in Olney on February 11, 2011. At the time of his death, Chris was just 21, and his son was just 6.
Almost seven years after his passing, Brandon still remembers Chris fondly as his father. He tells people, "You know my dad is in heaven."  
"He wasn't perfect, but he had a good heart and cared about his family," Donna said.
One of Donna's favorite memories of her family is spending winter days snowed in together. She would gather snacks, watch TV and be happy to have her son, his son and the rest of the family all together in one place.
Chris loved to make people laugh. His mother recalls that he had a "really weird dance that everyone remembered him for."
When he wasn't with his family, he liked to spend his time drawing and occasionally liked to go dirt-biking with his friends. Growing up, he was involved in Little League and other regular childhood activities.
While Chris was proudest of having his son in his life, his other biggest accomplishment was getting his GED.
Even though seven years have passed since his death, his mother never wants Chris to be forgotten. Chris's former Facebook profile has become a page of remembrance, filled with loving thoughts and notes from friends and family.
Friends still come back to wish Chris a happy birthday in heaven, to share a memory of him that popped into their head and to express sadness over the void left in their lives. He made an impact on so many people.
"I still miss the sound of your voice, the sound of your goofy laugh, your smile, your warm hugs and kisses, the stories of your adventures from the nights before," one post said. "…I just miss being in your presence. So NO, time does not heal the pain. I miss you as much today as I did the day you died."
All of these years later, Chris's case is still unsolved.
Chris is survived by his mother, girlfriend and son, in addition to his four siblings: Nicole, Christina, Michael and Jordan.