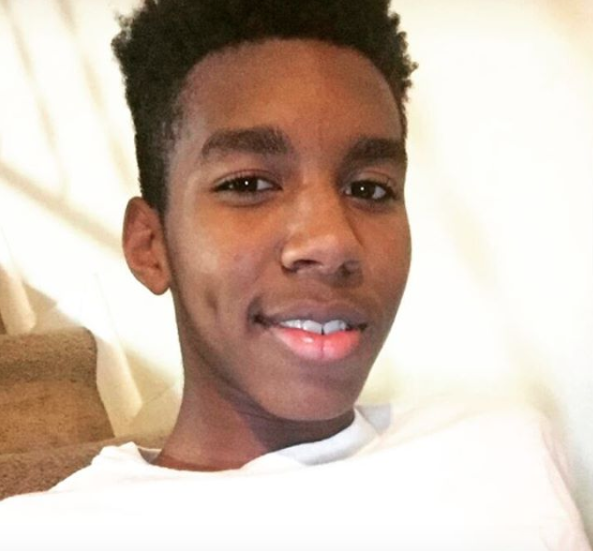 Fruity Pebbles, Frosted Flakes, Fruit Loops: 18-year-old Hassan Kay's favorite foods came in the cartoon-covered, colorful boxes that line every grocery store's cereal aisle. He could easily eat two to three boxes of cereal a day. Hassan was "hooked on it."
"I'd send him to the store and he'd come back with seven or eight boxes and it was never enough," Candice Kay, Hassan's mother, said.
Candice would prepare full meals for her son, but Hassan would opt out, instead pouring himself another bowl of his favorite sugary food. She would joke with her son that she'd "find a cereal factory and let him there to run wild."
"In the morning before school, I don't care how late he was, he'd still sit down with a bowl of cereal."
Hassan's silliest trait is one his friends and family will always remember dearly. He was murdered on June 26, 2017 in South Philadelphia.
"He was just a joy to have as a child. It's just a tragic loss that I couldn't see all the things he was going to accomplish."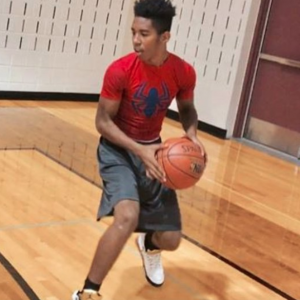 Hassan was looking forward to graduating from Audenried Charter High School and taking his next steps in life. He was debating where his future would lead him: to college in Kentucky to play basketball, or to the Navy to follow in his father's footsteps.
Throughout his life, he always loved playing basketball. Hassan would join "any basketball league he could get into," including his school, the Amateur Athletic Union, Murphy Recreation Center and others. Basketball was a strong theme in his life, and ended up being a big part of his funeral.
"They presented him a basketball trophy, and they had basketballs and his friends would sign them."
Most of Hassan's friends were guys he met from playing basketball. He was "very accommodating" to all of them and "just let people be who they were." His Instagram page is testament to how loved Hassan was. The comment section of each photo is filled with "I love you," "I think about you every day" and other comments from those he made an impact on. 
"We only knew each other for a year but I️t felt like a lifetime," Nia, Hassan's girlfriend, said. "We supported each other with everything! He always looked out for me… He taught me so much about life. He gave me the chance to experience real love."
If a friend was in trouble, he would be there for them in an instant. After Hassan's passing, one of his friends came forward to Candice with a story about how her son had helped him when he was in a bind. Candice had noticed that this friend was at her home often, but didn't think anything of it. That friend was having family problems, and Hassan had welcomed him into their home, telling him, "We go through stuff together."
"We don't have any room in our house whatsoever, but he invited his friend to just come stay with us. He just opened the door for him and said 'come on in.'"
That was just the kind of person Hassan was.
"He was very accepting of people no matter what."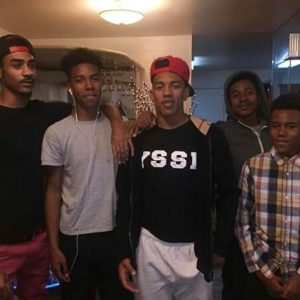 Even as Hassan got older, he was still a genuine and kind person, and especially a "mama's boy." One of Candice's favorite recent memories of her son was a time when he climbed into her bed to watch a movie with her. As a kid, he would jump into bed with her, then immediately change the channel. But this time was different.
"I'm about to check out the new version of 'The Jungle Book' and he jumped into bed with me and literally watched 'The Jungle Book' with me. At 17 years old, he still jumped into bed with me to watch a Disney movie."
Hassan was a very "go with the flow" kind of person who "was just a joy to have as a child." In addition to his mother, he loved hanging out with his two brothers: Rodney and Kahssian.
"It didn't take much to please him," Candice said. "He was happiest with his brothers, just laughing and joking around."
One of Hassan's other interests was video games. If he wasn't playing basketball in real life, he was playing his favorite basketball video game: NBA 2K. A new version of the game is released every year, and every year, Hassan would beg his mother to wait in line to get it for him.
"He'd always try to have me stand in line at midnight when the game came out, so he could play it before the next morning," Candice said. "He kept trying to get me do it every time a new one came out."
Even when times were rough, like when Hassan broke his leg playing basketball, Candice has good memories. He was just a great person to be around. His favorite saying was "be patient."
Hassan is survived by his mother, his father, his two brothers and three step sisters.
Date: 2017-06-27
Location: 2300 S Marshall St, Philadelphia, PA
News coverage: