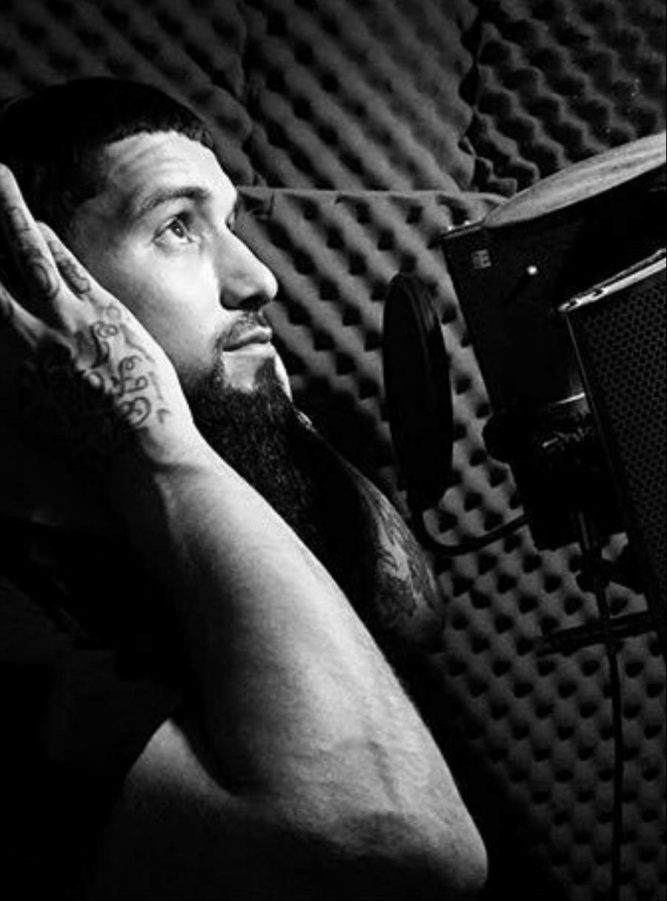 When Raymond Pantoja was born, he saved his mother's life.
"I was five years lost in drugs," Lisa Espinosa, Raymond's mother, said. "Raymond was my lifesaver, because when he was born, he made me realize this was my last time, and I had to get my life together."
Raymond, better known as RJ, changed the path of his mother's life for the better without saying a single word.
"It doesn't mean that I love any of my children any less, but he made me see that 'Mom, you need to change your life,' without even speaking," Lisa said. "We had a special connection because I always felt that he had saved my life. He was like a lifeline for me."
Lisa's lifeline was taken from her on April 10, 2016, when 26-year-old Raymond was shot and killed outside of a club in Kensington.
"To see my baby gone who literally saved my life… Raymond's purpose in his life was to be here for 26 years."
With his passing, he left behind a loving family including his mother, two brothers and his now 8-year-old daughter, Joanna.
"He was incarcerated for a short period of time, so he wrote letter to [Joanna]," Lisa said. "There are some letters she doesn't have because I'm waiting to give her until she's older."
Joanna asks to go to her father's resting place, looks at photos of him often and has other keepsakes to keep her memories of Raymond strong.
Raymond told everyone he knew that, "If no one told you I love you today, I love you." Days before his passing, RJ left that message on his mother's voicemail. That audio clip now lives on forever in a Build-A-Bear stuffed animal that Joanna keeps close.
"She has that on a bunny. She loves it," Lisa said. "That's what she requested on her birthday right after he passed."
The birth of his daughter was the best moment of his life. At 19-years-old, he held Joanna for the first time. As his mother says, "this was a baby holding another baby."
"When she was born he was like, 'Mom, she's mine, she's really mine?'"
Just looking into Joanna's eyes, Lisa sees her son.
"She's beautiful and the spitting image of him," Lisa said. "Just looking at her eyes is like I'm looking at RJ."
While his daughter was the most important thing in his life, his music was a close second. RJ rapped and went by the name Hommi.
"Hommi is short for homicide, which is kind of weird… He would say he wanted to murder people with his voice" Lisa said. "What's crazy is that he talked about things going on in the urban community. He talked about drugs, heroin, people being killed or shot at."
Growing up, Lisa taught her kids not to speak with profanity. Because of that rule, RJ kept much of his music from his mom.
"So I didn't get to hear his music until after he passed," Lisa said. "I wish I would have heard it. He'd say, 'Mom, one day you're going to hear it when I make it big.'"
Raymond's other interests included basketball, video games and spending time with his loved ones. He was "very popular and loved by many." When he walked into a room, he always had a big smile on his face and was never afraid to show affection to those he cared about.
One of RJ's favorite movies was "The Notebook," the romantic film, because it reminded him of his ex-girlfriend Megan, who was his high school sweetheart. He'd say that the movie was basically their love story.
"Raymond wasn't one to go to clubs. He always told Megan, 'you can't just have fun anymore at these clubs… I'd rather chill at home,'" Lisa said. "Megan liked to go to clubs to dance. He broke up with the love of his life because of clubbing."
When Lisa heard the news of her son's death, she was in complete denial because RJ said he hated being at clubs.
RJ's brother, Luis Rivera, is currently expecting a child with his girlfriend. In memory of their lost family member, the new baby boy will be named Raymond.
"We're really excited about the baby, we feel like it's a bigger gift."
Since RJ's passing, Lisa has dreaded the months of April and May. Not only was RJ's death in the spring, but so was his birthday, his mother's birthday and Mother's Day. The months that used to bring so much joy to Lisa have become a chunk of the year that she wishes she was able to skip. But this new baby will change that for Lisa and her family.
All of Luis's other kids were born in the month of November. This baby's due date is in April, bringing joy back to the family during that difficult month.
"Raymond's just doing something magical," Lisa said. "He's always with us but I miss him so much."
Listen to RJ's music: