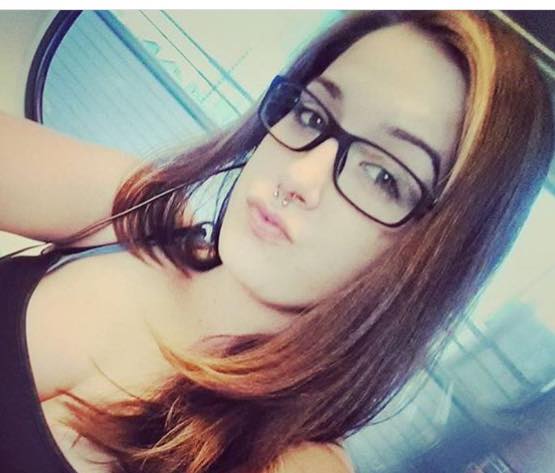 Life is a challenge, meet it.
Caitlin Jaje's path in life was never an easy one. In her 23 years, she struggled with addiction, battled with a rare illness and went through other ups and downs. She was now clean for two years, healthy and getting ready to enroll in community college.
"She was in a not-so-great spot for a few years with the drug use and everything else," Andie Coulter, Caitlin's mother, said. "She worked her way out of it and was doing so well. She was proud of herself and we were so proud of her."
Life is a tragedy, confront it.

On a Friday in August, Caitlin was interviewing for a peer counseling job to help men and women who battle with similar addiction problems. That weekend, on August 13, 2017, Caitlin was killed in her Passyunk Square apartment.
Life is a struggle, accept it.

Caitlin was not a perfect person. She had drug problems and was in jail twice, but even when she was down, she cared deeply about people.
"She would give you the shirt off her back. There were times when people were down and out, and she gave them clothes, helped them to get to where they needed to be."
Life is love, enjoy it.

Family was everything to Caitlin. Her favorite pastimes included taking her younger sisters on day trips to places like trampoline parks and ice skating rinks. All of her siblings looked up to her, even her older brother.
"As much as she could, she wanted to be doing things with her aunts and uncles and sisters," Coulter said.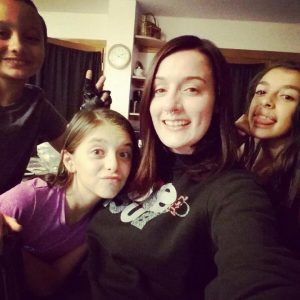 Even when she was not around, she would make sure to call, text or Facebook message her mom and sisters daily.
"She was everybody's biggest cheerleader. She made to sure to let everyone know she was proud of them. If there was someone you wanted in your corner, it was her."
Life is a game, play it.

Caitlin had a vibrant personality. She was "very energetic, extremely loud and obnoxious sometimes." If she had a thought or opinion on something, she would not hesitate to let you know. Even as a kid, she was known to "annoy the crap out of" her siblings.
"The one time, she was like 7, she thought she could swim and jumped in the deep end [of the pool]. Her grandmother had to dive in after her, with her clothes and shoes on and everything," Coulter joked.
Life is luck, make it.

Beyond her battles with addiction, when Caitlin was 18, she overcame another huge obstacle. She was on her fifth seemingly hopeless hospital visit, when a doctor walking through the emergency room caught a glance at her scans and diagnosed her with a rare condition called Superior Mesenteric Artery Syndrome.
"A lot of people end up withering away and dying from it," Coulter said. "It was a pure, pure stroke of luck."
Life is a promise, fulfill it.

While Caitlin was close with all of her family, she was especially bonded with Bree-Anna, her cousin. The two girls were together all of the time as children, but as they got "older they built their own personal relationships." Before Caitlin's passing, Bree-Anna had named her godmother of her soon-to-be-born child.
Caitlin is survived by her loving family, including brothers Dan, Anthony, John and Mason; and sisters Miranda, Victoria, Rebecca and Cassandra.
Life is a sorrow, overcome it.
*Excerpts of Caitlin's favorite poem, "Life Is," are included, italicized, throughout the story.
News Coverage: