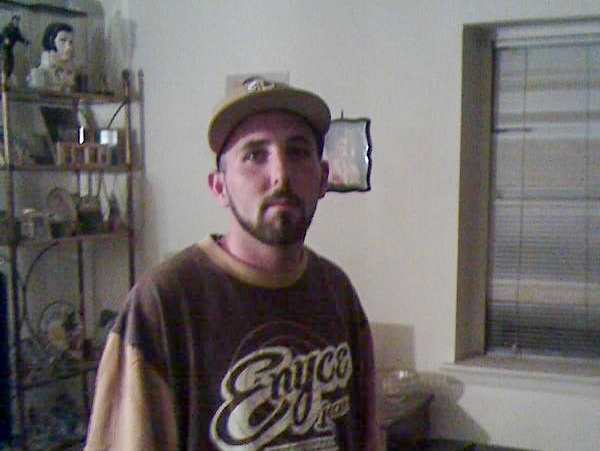 Protective. Adventurous. Kind. Funny. Artistic.
When speaking about Michael Corbin, his mother and sister use these words to paint a picture of the 29-year-old, who also fiercely loved his family.
"He used to tell me, 'Forget all the other girls in the world. The only girls that matter are you, mom, my daughter and grandma,'" said his sister, Stephanie Auslander of Roxborough, who is 29, the same age Michael was when he died on Aug. 7, 2011. "He did have a heart of gold."
Michael grew up the Northeast, where his mother, Julie Ottinger, still lives. He enjoyed skateboarding and drawing graffiti-style pictures in his sketchbooks.
He received his GED in 2001. He was good with his hands, and so he did maintenance and construction and other odd jobs like offering to paint neighbors' railings.
Michael also loved the snow. Ottinger said that this could be because he was born in winter, on Dec. 16, 1981. But it was also because he'd be able to make some money.
"When it snowed he looked at it as a goldmine —  he could shovel everyone's sidewalks," Ottinger remembered with a laugh.
The last time Ottinger saw Michael was a few days before he died when they rode the El together.
"I remember we had a good conversation," she said. "He kissed me when I was getting off the El and said, 'I love you, mom. Have a good day.' I said, 'Mike, I love you, too. Have a good day.'"
She worried when Michael didn't come home. It wasn't like him to disappear, Ottinger said.
She received a phone call a few days later. Michael was at Temple University Hospital and had undergone emergency surgery after being found June 26, 2011 in a pool of blood in the 200 block of Stella Street, near A Street and East Indiana Avenue.
Doctors said that if he survived, he'd have the mental capabilities of a baby and asked Ottinger if she wanted to "pull the plug," but she said she had a hard time letting go.
He was kept on life support for about a month, and after he was removed from it, he remained alive for 12 days, Ottinger said. He died Aug. 7, 2011 in hospice care.
Officials weren't sure what happened to him at first. Doctors thought he might have fallen out a window, and his death certificate listed his cause of death as undetermined.
After he died, an autopsy showed he had been hit in the head with a blunt object, so the medical examiner issued a new death certificate with the cause of death as homicide.
However, Ottinger said that for two years, the police were still operating under the belief that Michael fell out a window, so no investigation was done. In 2013, the police department listed Michael's death as a homicide.
She said that over the years she's tried to keep Michael's case active, recently checking in again with the Police Department. But Ottinger, who worked in the legal field for more than 30 years, said she "has slim hope" that his killer will ever be found.
"I'm always going to hold onto that hope until the day I die," she said. "What they tell me is the only way they're going to find who did it is if someone finally develops a conscience or it's going to be a deathbed confession."
"I do hope that person is brought to justice," she added. "I believe in the law and I believe in justice, and my son has not gotten it."
Auslander, who is six years younger than her brother, said that they shared a special bond. They kept each other's secrets and he was very protective of her.
"As crazy of a life that he lived, Michael knew what was up with people. He knew when to trust people and when to not trust people," she said.
"He'd say, 'Steph, make sure you have pepper spray or a knife on you in case someone attacks you' and I'd say, 'Why are you being so paranoid? Nothing's going to happen to me.' But I think because he was living such a different life than I was and he saw how people can be to each other, he wanted me to be aware of how to carry myself when I go out. He was being protective of me."
The last time she spoke to him was around Father's Day 2011. He asked her for help in seeing his daughter, who was 6 at the time, but the meeting never took place. Auslander said his daughter shares her father's bold, rebellious spirit.
Auslander said because of her brother's addiction, he was depressed and living a lonely life. Like her mother, she sought grief counseling, and it has helped her come to terms with Michael's homicide.
"I take solace in the fact that he's at peace. He's not on drugs anymore, and we don't have to wonder where Michael is anymore," she said. "I think he's resting easy, and that's as much I could ever hope for."