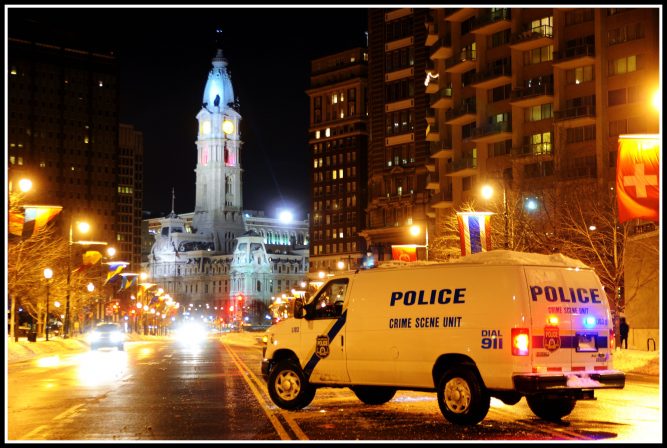 James Bolden was a gifted artist — not only on canvas, but on hair too.
"He was a superb barber," said Ernest Rouse, an old friend since grade school. "And when I mean superb, he could have won hair contest."
James, 49, and his family lived for a time with Ernest in the 1980s, and Ernest said he was always hassling James to enter contests, but he never got around to getting his barber's license.
James, 49, was killed in West Philadelphia on May 16 2017. He left behind two children and a third child who he had taken under his wing during another relationship.
James, who met Ernest when he was in Cook Middle School, had many talents including painting, charcoal and pencil drawings.
"He head his own type of art style," said Ernest, who was married for years to James' sister. "I can't describe it, but it was just so good."
James also loved riding bicycles — when he wasn't taking them apart. After they finished school, the two friends worked together as cleaners for a King of Prussia business. Now, Ernest is a tour guide specializing in Philadelphia's Black History.
Well before he died, James had another brush with tragedy when he was run over by a drunk driver near 16th and Erie about 15 years ago. He was seriously injured but managed to recover after a long rehabilitation.
The two fell out of touch in recent years, but Ernest remembered his dear friend fondly.
"He was such a good person. It's such a shame."
If you have any information about this victim, please contact us at tips@phillyobitproject.com
Date: 2017-05-16
Location: 5200 Market St, Philadelphia, PA