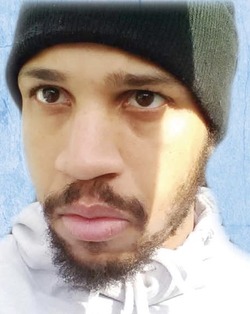 If you have any information about this victim, please contact us at tips@phillyobitproject.com
Date: 2017-09-27
Location: Holden St, Philadelphia, PA
On Tuesday Evening, September 26th, Kenneth Carter passed away.  He was the only son of our great friend and colleague, Diane Holman. I have only met Diane and never had the opportunity to meet her son before, but as many of you know, Diane is the sweetest, kindest, most loving person you will come across. I can attest to her generosity personally as I'm sure many of you can as well and in this moment of terrible tragedy, we here in the Legal Specialty Group of Wells Fargo would like to give something back to her for all that she has done for us.  We have set-up this gofundme page to help cover funeral arrangements for her son.  Please feel free to donate any amount you see fit and write a little message to Diane if you'd like.  We will make sure to share this with her to show her all the love and support she has here in our Wells Fargo Family. If you are unable to donate or if you'd like to show your support in a different manner other than a monetary donation, please don't hesitate to reach out to myself or any other members of our LSG team.
Kenneth was born on September 12, 1991 and passed away on Tuesday, September 26, 2017.

Kenneth was a resident of Yeadon, Pennsylvania at the time of passing.