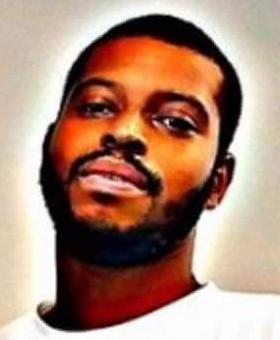 Marcello Robertson liked to project the image of a daredevil who wasn't scared to live on the edge, reveling in his fascination with fast cars and motorcycles.
But that bit of a wild streak didn't come out nearly as often as his sensitive side, said his grandmother, Sandra Robertson, who saw Marcello a mere 20 minutes before he was gunned down in hail of bullets with two other men in North Philadelphia.
Marcello was 27 when he was killed on April 3 along with Tyair Jabbar and Ronald Fenwick.
Besides tinkering with all things fast, Marcello had been working for the city as a sanitation worker for four years.
"He was such a good young man," said Sandra. "And he was just starting to get his life on track."
He also loved spending time with his children, ages 7, 2 and 5-year-old twins who are heading into kindergarten in the fall.
"He really loved those kids," she said. "He spent a lot of time with the twins, trying to get them straightened out. The mother wasn't in his corner at the time, and she's a little mixed up but trying to get it together."
One of three children growing up in North Philadelphia, Marcello went to Harrison Elementary School and graduated from Ben Franklin High. He spent some time playing football as a teen in Frankford but he didn't go too far, said Sandra.
Despite getting into a bit of trouble sometime, the young man who also went by the nickname "Blizz" was a kind person who was good to family and friends, she said. The day before he got shot he ran into a group of old friends who then told his grandmother about the fantastic hugs he gave them.
"I don't know what he done to somebody, if anything, but he was always good to me. This world is in a sad way," Sandra said, sounding exhausted. "I just hope they stop all the killing. Just stop killing people, please. That's the sad state of this world."
The police announced in April a $70,000 reward for information leading to the capture of the shooter who fired more than 20 bullets on the street.
News coverage:
If you have any information about this victim, please contact us at tips@phillyobitproject.com
Date: 2017-04-03
Location: 1100 Stiles St, Philadelphia, PA
News coverage: