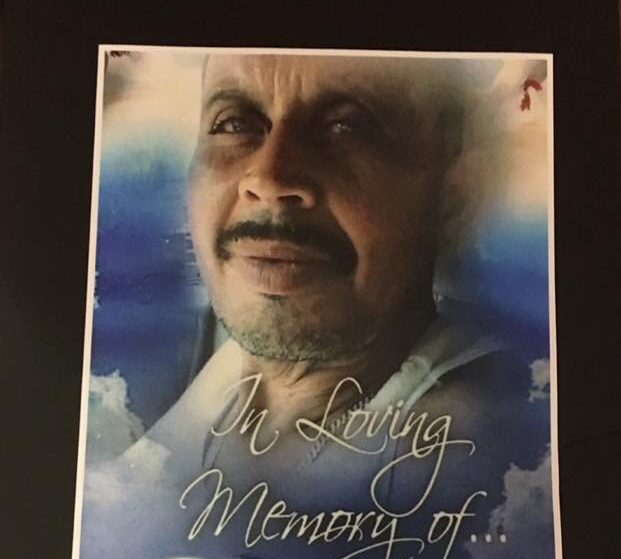 Shoeboxes filled with more than one hundred sneakers are stacked neatly in the Davilas' Fairhill home. Richard Davila, a 47-year-old originally from Puerto Rico, collected sneakers for fun. He loved having the newest Jordans and always kept his collection in pristine condition.
The sneakers have remained untouched since January 3, 2016, when Richard Davila was murdered outside his mother's home.
"Even after he passed, my mom still has all of his sneaker collection," Carmen Pagan, Richard's sister, said. "She won't give them away."
Just three days into the new year in 2016, Richard was simply crossing across the street when gunfire opened at both ends of the block, ending his life.
"He hardly ever had problems with anybody on the block. On the day he got killed, he just happened to be crossing the block when they were firing."
His sister remembers him as a quiet and humble man.
"I was in shock when it happened to him," Carmen said. "He was always to himself, if anybody needed help he would help."
Richard was one of eight siblings, but despite having such a large family, he always remained very close with his mother.
"He was a mamma's boy… It brought him joy just to give my mom the simplest things, which I know she misses a lot now."
Being part of a large family, Carmen regrets not having been very close to her brother. Since his death, she has become the family's advocate to make sure Richard is never forgotten.
"I wish I would've spent more time with him," Carmen said. "I'm usually the only one out there at the rallies making sure he doesn't get forgotten."
While Carmen still wishes she was closer to her brother, she has some fond memories of him from their upbringing in Bronx, NY in the 1980s.
"He was one of them in the '80s with the boombox on his shoulder," Carmen joked.
Richard is survived by his mother Wanda, and siblings Rodney, Domingo, Angel, Pedro, Tonin, Jacqueline, and Carmen.