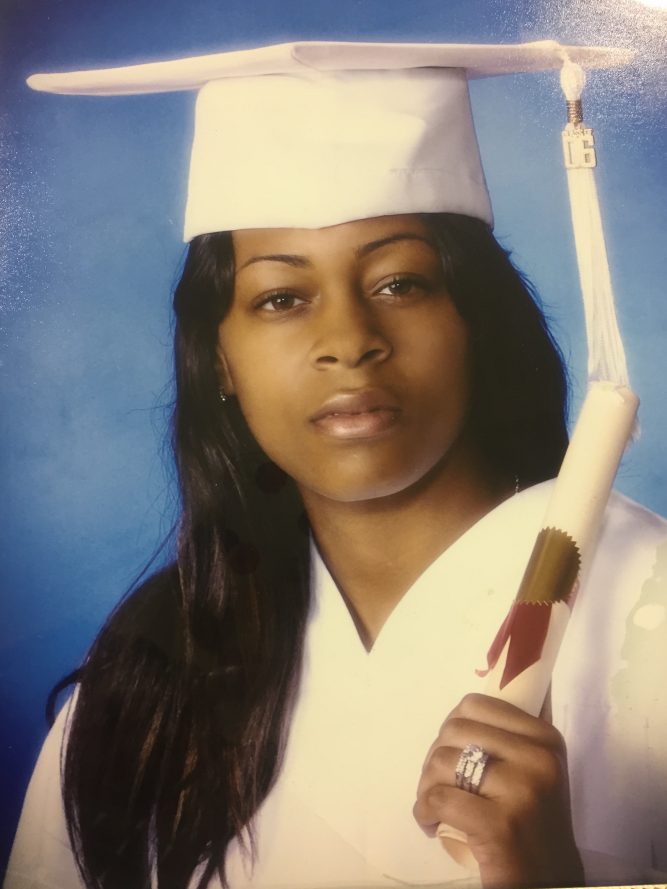 Tamara Johnson was getting ready to audition for a modeling job in New York when she found out she was pregnant.
"That's the reason why she couldn't get to New York, because she had this little belly," Terrez McCleary, Tamara's mother, said. "I wasn't paying any attention, but we found out she was pregnant so she stopped modeling at that time."
While her pregnancy may have stopped her would-be modeling career, it brought her the best thing in her life, her daughter Ghazalah.
"Her daughter made her the happiest," Terrez said. "She just was bubbly and had so much joy with her daughter."
On April 12, 2009, Tamara was killed in Point Breeze. She had turned 21 just 30 days before her death. At the time of Tamara's passing, her little girl was just 2 years old.
"That's the last thing that she said to the paramedics… she asked for her daughter."
While Tamara only spent two years of her life with her daughter, that time was everything. The short years after Ghazalah's birth were spent working hard to have a wonderful life together.
"Her daughter was her world. She had so many dreams, so many things that she wanted to do with her daughter."
Tamara was enrolled at the Community College of Philadelphia for neonatal nursing. She wanted to make something of her life, and hoped to make a lot of money doing it.
"She was determined to get a good job so she could have all of this money to buy a big beautiful home for her and her daughter."
She was dedicated, and with the help of her family, Tamara knew she could accomplish anything. Her mother and father helped take care of her daughter while Tamara would go to classes.
"We wanted her to go through [with school] and we would help with the baby just to get her routine together," Terrez said. "We just all worked together as a family."
Terrez insisted that Tamara live at home with her until she was settled in her career.
"I wouldn't allow her to leave home with her daughter to move out until she was finished college [and] was financially stable," Terrez said. "Unfortunately, I never had the chance to see that."
Tamara wanted to create a better life for Ghazalah, but also wanted to buy nice things for herself. She was "obsessed with money" and beauty.
"She loved to dress," Terrez remembered. "Oh god, she just loved dressing and modeling."
Shopping was Tamara's favorite hobby. She would buy coats, heels and other accessories for herself, but also loved outfitting her daughter in the cutest attire.
"That baby had everything she could think of. I'm still finding clothes now that she never had a chance to wear."
Tamara always felt the need to look perfect from head to toe before leaving the house. Just before her passing, Tamara went in for surgery to remove a corn from her foot because "she just had to be ready for the summer."
"She never had the chance to show off that foot, that perfect foot, because she had had that corn removed."
Though Ghazalah was too young to remember much of her mother, Terrez sees so many ways that she's just like Tamara. Just like her mother, she loves fashion and beauty.
"We've already bought her a sewing machine and everything," Terrez said. "I say, 'you take a lot after your mother.'"
Tamara's beauty is forever remembered in her grandmother's garden. After her passing, Paris Johnson planted flowers in her honor.
"After Tamara passed — I love flowers — and I planted flowers," Paris said. "Every year, the flower is still blooming… and I say, 'Tamara's here!'"
Tamara is survived by her large and loving family.
Her brother Tyrese Johnson was also murdered in Point Breeze on February 15, 2017.
News Story: