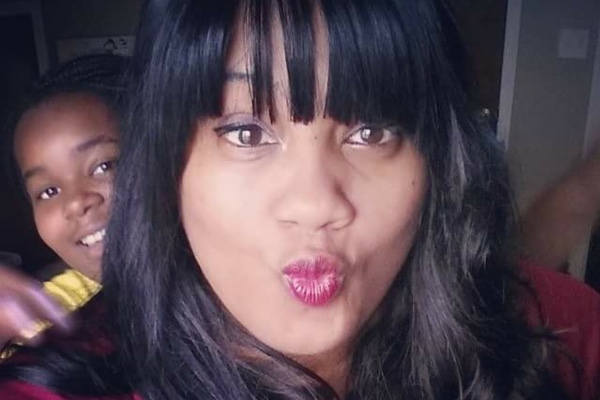 If you have any information about this victim, please contact us at tips@phillyobitproject.com
Date: 2017-09-15
Location: W Susquehanna Av, Philadelphia, PA
In the early morning hours onSunday, May 21st 2017
the life of Tavonia Silmon Love was lost due to an intentionally set fire.
She was murdered.

Tavonia was in North Philadelphia visiting Friends

She was 35 years old the mother of 3 beautiful girls and carrying a 4th child.
She recently married a few months ago to a wonderful man who loved her dearly and truly wanted a life with her an her children.

All those dreams came to an end OnSunday morning when North Philadelphia fire fighters discovered the body of a 35 year old pregnant woman.
She was a victim of multiple domestic assaults from the man who took her life so effortlessly.
charges were pending against him for trying to strangle her with a dog leash.

Tavonia's children have been blessed to have an incredible Uncle who has cared for them for sometime now.

Tavonia and her her brother lost there Mother almost a year ago. The children have been with there Uncle attending school in Virginia Beach, VA

Our hopes are to raise enough money to pay his mortgage for at least 1year

He has already lost so much and with additional responsibilities the last thing we want him to worry about is keeping a roof over his head and he heads of his nieces.

Thank you for reading this and please help this man continue to be able to take care of his family in such awful times.

Please report domestic violence !
News Coverage: