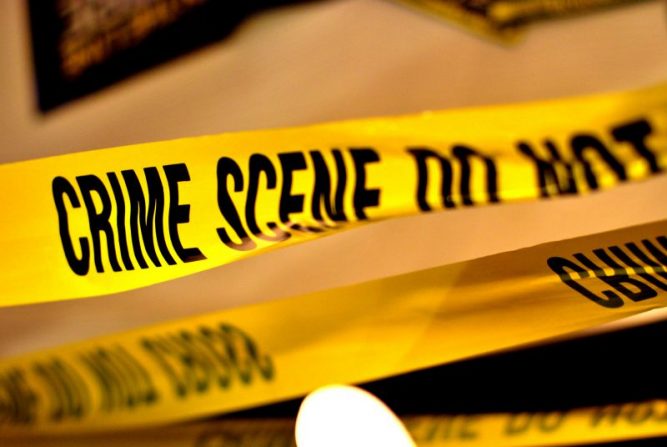 Donte Wylie was 6' 4" tall, weighed about 200 lbs and was obsessed with Polo brand clothing.
"He would wear a belt with the pants, but the pants would still fall down," Victoria Wylie, Donte's sister, joked. "My brother walked with a hop, so he would be hopping and pulling up his pants."
It's fun memories like this one that help Donte's memory live on almost 10 years after his death.
Donte Wylie, better known to family and friends as Taylay, was killed on June 17, 2008.
"He had a very big, beautiful smile that is missed."
He is remembered as a "very upbeat, lively, happy, energetic" person. Donte cared a lot about his loved ones, especially his daughter. She was just 11 months old when he passed.
Donte and his daughter's birthdays were just a day apart: his daughter was born on July 12 and he on July 13.
"I remember Donte saying to [his daughter's] mom, 'you better hold off,' and she was like, 'I can't, fool!" Victoria said. "He didn't care about no contractions, no pain, no nothing, he wanted the same birthday."
Once his daughter was born, he "did everything for her."
"He would get up, make sure the house was in order [and] make sure his daughter had everything."
Donte bought and sold cars, so much of his time was spent at home with his daughter and online to keep track of eBay listings for cars and parts.
"He was an entrepreneur," Victoria said. "My brother wanted to be rich. Honestly, he wanted to make money."

Victoria loved seeing her brother working hard at his dreams. As she puts it, "he had a business mindset."
"Seeing that he could really do it I think encouraged him and inspired him to keep wanting to do it," Victoria said. "Then he'd see the money rolling in and he was a very good saver."
Donte kept his money saved up, except to buy more cars and more Polo clothing.
"My brother did not wear anything other than Polo clothing," Victoria said. "I think he liked the colors, the plaid pattern, I just think he was interested in the style of Ralph Lauren clothing."
When Donte was not spending time working or with his daughter, he enjoyed playing and watching basketball and football with friends.
The entire Wylie family still mourns his death.
"This was a loss that hit generations," Victoria said. "It affected the older and the younger Wylies."