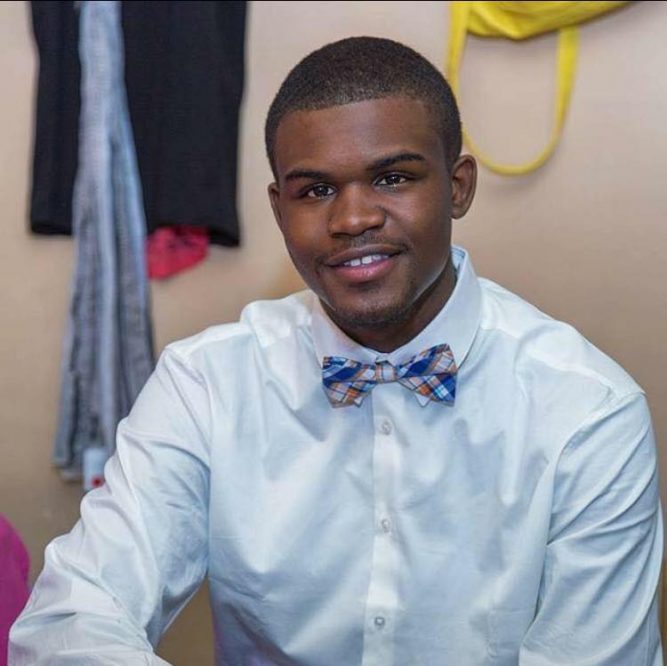 As a mother, Felicia Pendleton didn't have the smoothest path when it came to raising her first child, Jayvon Mitchell Pendleton.
Born in Philadelphia on Feb. 17, 1996, Jayvon suffered from ADHD and bipolar disorder.
"It really wasn't easy as a single parent, but I never gave up on him," Felicia said.
She provided guidance to Jayvon in any way she could, including keeping him busy by taking him to museums and amusement parks — including one memorable trip with him and his friend to Sesame Place — and she had good relationships with his teachers.
As he got older and began maturing, Felicia started to notice positive changes in her son.
"Jayvon had grown up so much and matured so much, and he just basically turned out to be the child that I wanted him to be. I'm nothing but proud of him," she said.
At 6 feet 4 inches, he played football at Imhotep Charter School and graduated in 2014. After that, he enrolled at Cheyney University and lived on campus.
While he was in college, Felicia had to be hospitalized, and she told Jayvon that she'd send his younger brother and sister, who are now 15 and 10, to stay with relatives for a few days. But he insisted on coming home and taking care of his siblings.
As a testament to how much he'd matured, she said he did his sister's hair and sent her to school every day and maintained the household while Felicia was gone.
"He spoiled my daughter," she said. "That was his baby. She could do no wrong in his eyes."
Jayvon changed his mind a few times about what to study at Cheyney, and by early 2016 he toyed with the idea of getting a job with the city and taking classes part time. He took the civil service exam to work for the water department and found out he passed right before he died.
"As long as he had a plan, I was fine with it," Felicia said.
His longer-term plan was to marry his girlfriend — they had been together since high school — and to leave the city behind and put down roots in a quieter place, like the area where Cheyney is located Delaware County.
But his dreams went unfulfilled when he was shot as he and a friend walked along a sidewalk in his Strawberry Mansion neighborhood on March 2, 2016. A 15-year-old and a 20-year-old were arrested a short time later and charged with Jayvon's murder. Both pleaded guilty in early January of this year.
"I won't get to see him grow and prosper in the way that I knew he was headed into," Felicia said. "He was really, really on a good path. When I say I'm so proud of my son, I am extremely proud of him, and I hope he knows that."
Since Jayvon's death, Felicia has spoken before the Philadelphia City Council and other public forums as well the local and national media about preventing youth gun violence. She has also organized support meetings for other mothers of homicide victims.
"The message that I want people to hear is that we have to get to these young people before they pull the trigger," she said. "Because after they pull the trigger, you really can't help them. We have to save them before the trigger is pulled."
Jayvon's services were held at Rhema Deliverance Cathedral and he was interred at Merion Memorial Park.